Geef identiteit aan je onderneming met een krachtig logo en huisstijl
Hebt u een nieuw logo of huisstijl ontwerp nodig? Of heeft je huidige huisstijl een opfrisbeurt nodig? Neem contact op en wij helpen je graag verder!
Elk bedrijf, klein of groot, kan het beste product maken of de waardevolste diensten aanbieden. Maar als u door niemand wordt opgemerkt maakt het niet uit hoe professioneel u bent, of hoe kwalitatief uw diensten of producten wel zijn! 
Uw logo is, samen met uw product of diensten, uw belangrijkste beeld naar de buitenwereld (klanten en toekomstige klanten) toe. Het is een onderdeel van uw volledige huisstijl. Deze huisstijl wordt doorgetrokken in uw volledig communicatie-verhaal, gaande van naamkaartjes tot folders tot bedrijfskledij. De huisstijl maakt uw bedrijf zichtbaar en daardoor tot op zekere hoogte herkenbaar.
Met een duidelijke en krachtige huisstijl stijgt uw bedrijf boven de massa uit, en zorgt het voor een duidelijk beeld voor alle doelgroepen van uw bedrijf.
Daarnaast is het zinvol dat een huisstijl een efficiënt gebruik van bijvoorbeeld briefpapier en formulieren met zich meebrengt. Op deze manier kan een huisstijl kostenbesparend werken en bijvoorbeeld administratieve of creatieve werkzaamheden vereenvoudigen.
Wij ontwerpen een nieuw logo met een volledige huisstijl in het achterhoofd, zo komt u later niet voor verrassingen te staan.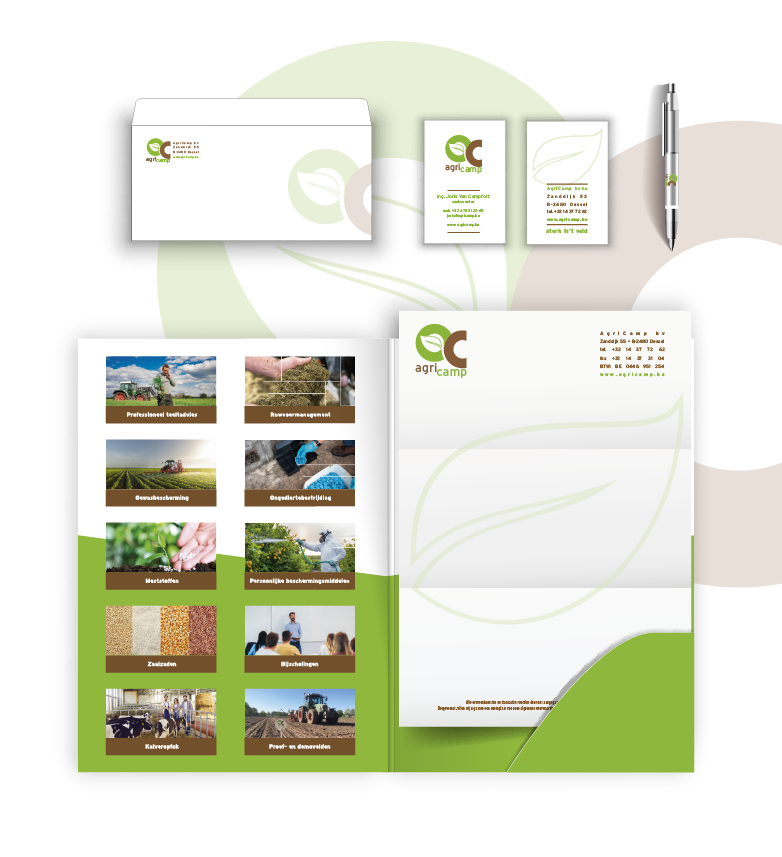 Openingsuren
Maandag
8u30 - 12u30 / 13u30 - 17u30
Dinsdag
8u30 - 12u30 / 13u30 - 17u30
Woendag
8u30 - 12u30 / 13u30 - 17u30
Donderdag
8u30 - 12u30 / 13u30 - 17u30
Vrijdag
8u30 - 12u30 / 13u30 - 17u
En na afspraak