Dé eye-catcher om op te vallen!
Op het gebied van belettering zit u bij ons op het juiste adres, van een eenvoudige wagenbelettering, een werfpaneel tot een complexe lichtreclame... Voor elke vraag bieden we de juiste oplossing.
Door een opvallende voertuigbelettering bijvoorbeeld, baant uw bedrijfsvoertuig zich elke dag een weg door het drukke verkeer, een rondrijdende advertentie als het ware. Een subtiele vermelding van het bedrijf of een volledige car-wrapping, alles is mogelijk. Ook kunnen we reflecterende stripings aanbrengen op uw vrachtwagens voor een betere en veiligere visibiliteit. Maar ook een paneel aan de gevel veranderen we moeiteloos in een eye-catcher, of wat dacht u van een, volledig in uw huisstijl ontworpen, reclamezuil aan de straatkant van uw bedrijf. Potentiële klanten kunnen er niet naast kijken, en bij bestaande klanten blijft uw bedrijf in het achterhoofd hangen.
Wij kunnen u tevens zonnewerende en inbraakfolie aanbieden die zowel in gebouwen als op wagens aan te brengen zijn.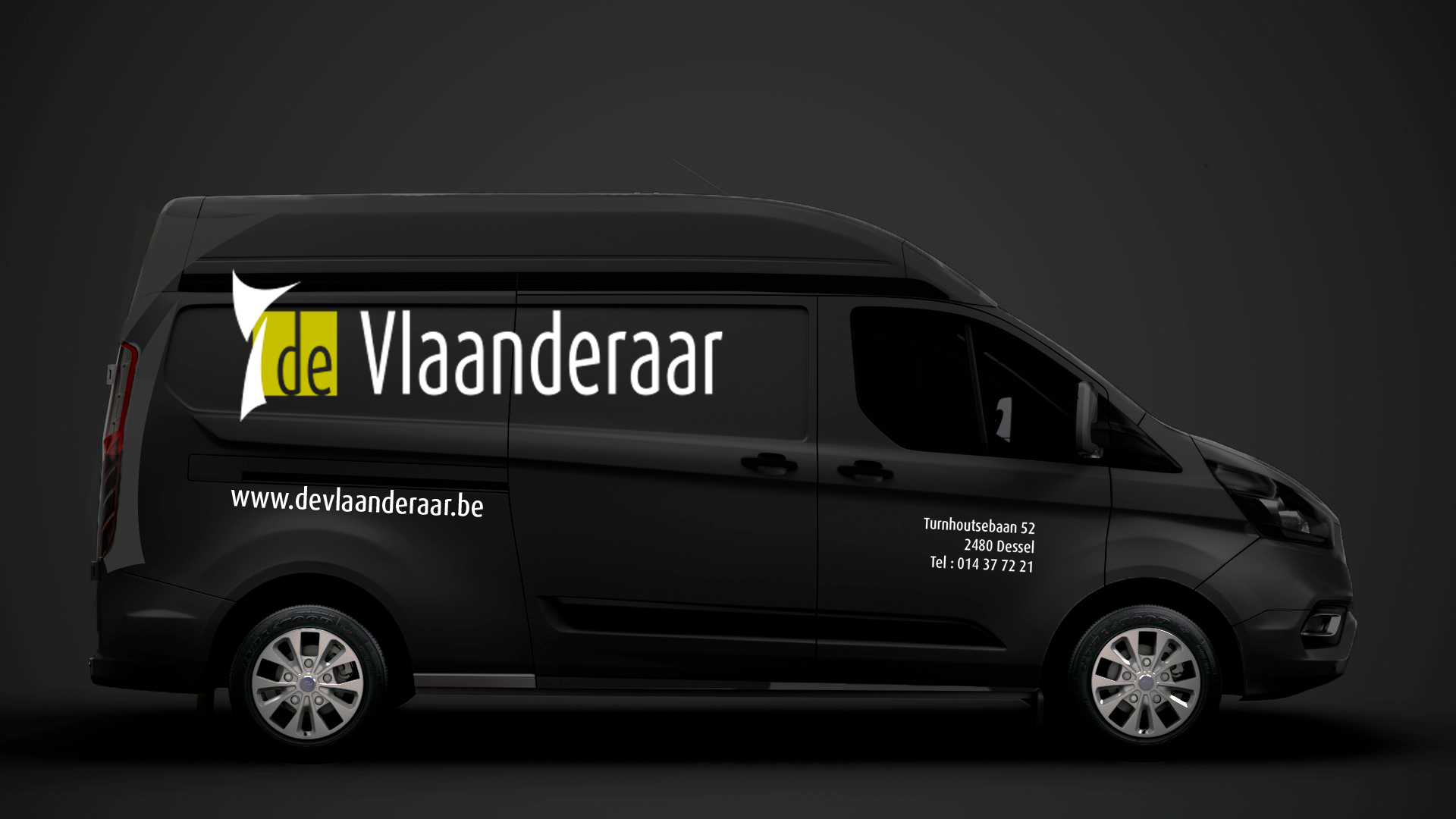 Openingsuren
Maandag
8u30 - 12u30 / 13u30 - 17u30
Dinsdag
8u30 - 12u30 / 13u30 - 17u30
Woendag
8u30 - 12u30 / 13u30 - 17u30
Donderdag
8u30 - 12u30 / 13u30 - 17u30
Vrijdag
8u30 - 12u30 / 13u30 - 17u
En na afspraak